If you have a number of employees in the same role that are all paid the same, and you'd rather budget for them as a group, this is easy to do.
First, go to Employees > Manage Employees, and click Add New. You can fill in the form as you would for an individual employee, but entering the name of your group in the name field, and to define this as a group, check the Is Headcount Greater than 1 box at the end of the form.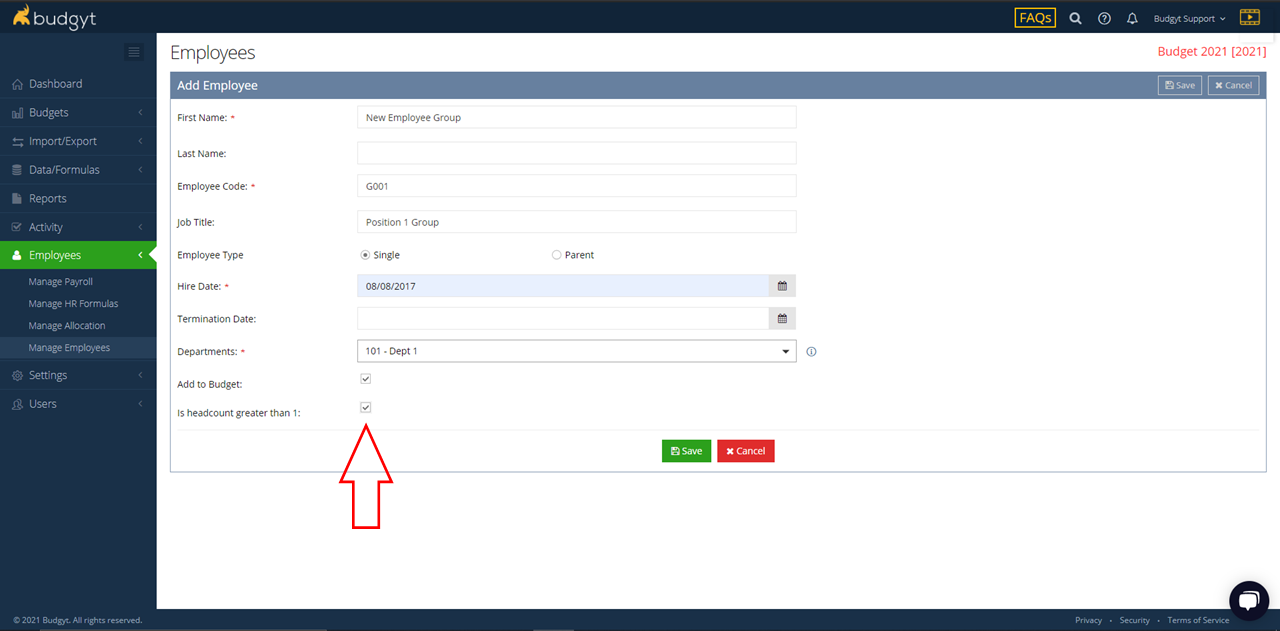 Now you've created the group, go to the Manage Payroll screen, click Add New, choose your group, and then enter the compensation details for one individual in that group. You will see an additional row at the bottom of the screen where you can enter the Headcount in the group. This then multiplies the payroll you entered for each member of the group by the headcount to give your total.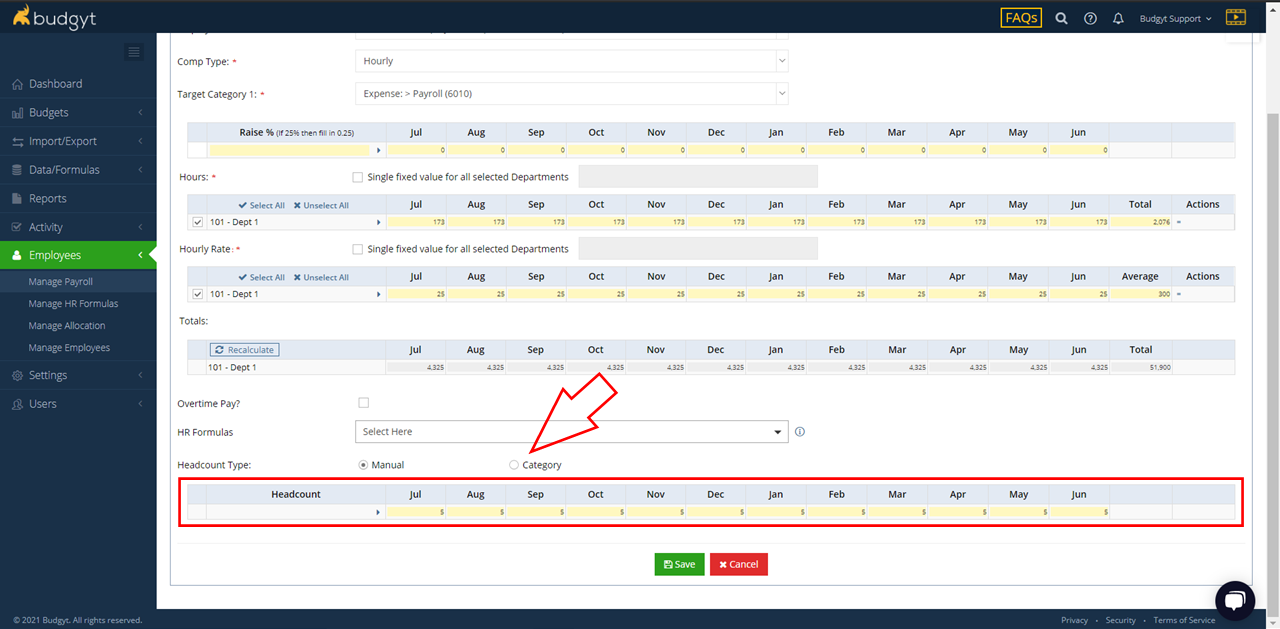 You could also drive the headcount from a non-financial category by clicking the Category button. This might be useful if the number of employees in this group is driven by your budgeted revenues for instance.
The one last thing you need to be aware of is in your HR Formulas. Each of your formulas may be applied to the total amount for the group (i.e. treating the group as one individual), or to each individual within the group. To apply to each individual in the group, check the Multiply by Headcount box in the HR Formula edit screen.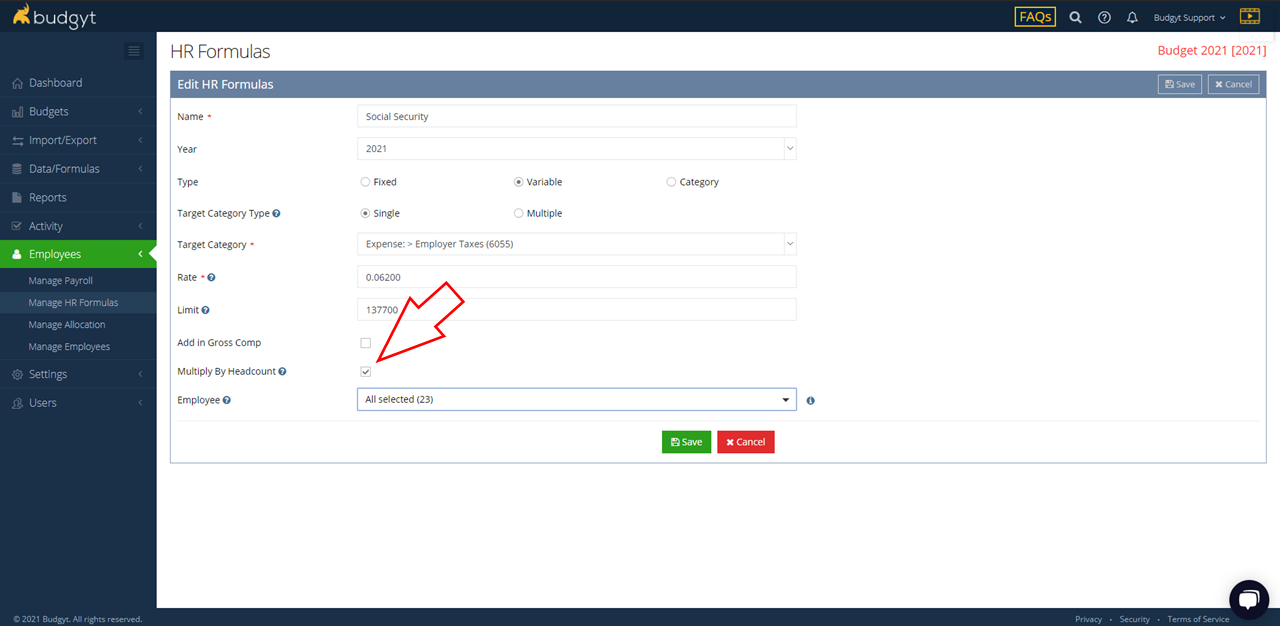 Watch the video to see this in action: