The notes that you add to the right of your budget items in the Data Sheet may be exported with our reports.
As you build your budgets, you will often leave notes to explain the logic behind some of your numbers. These are displayed at the right of the sub category rows on the Data Sheet, but may also be exported in our PL by Year/Period report.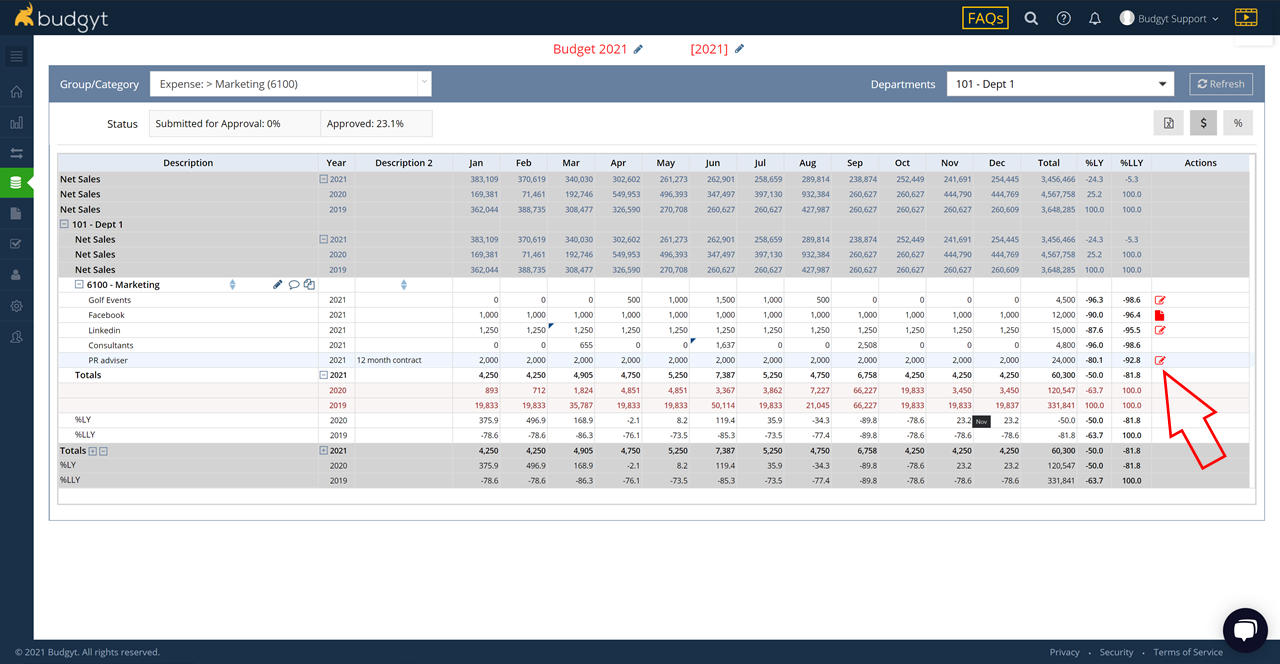 To include these in a report there are a couple of things you need to do:
Go to Settings > Preferences and ensure that the Show Notes option is checked.
Go to Reports, hit Generate New, choose PL by Year/Period from the reports menu, then click on Advanced Options, and make sure to select Yes in the Show Notes option.
Now when you generate the report, your Data Sheet notes will appear at the bottom of the report: