How do I compress or expand my categories on the Dashboard?
You can view your Chart of Accounts at the category, group or header level. This is done using the + and - buttons above the left side of the dashboard, see below.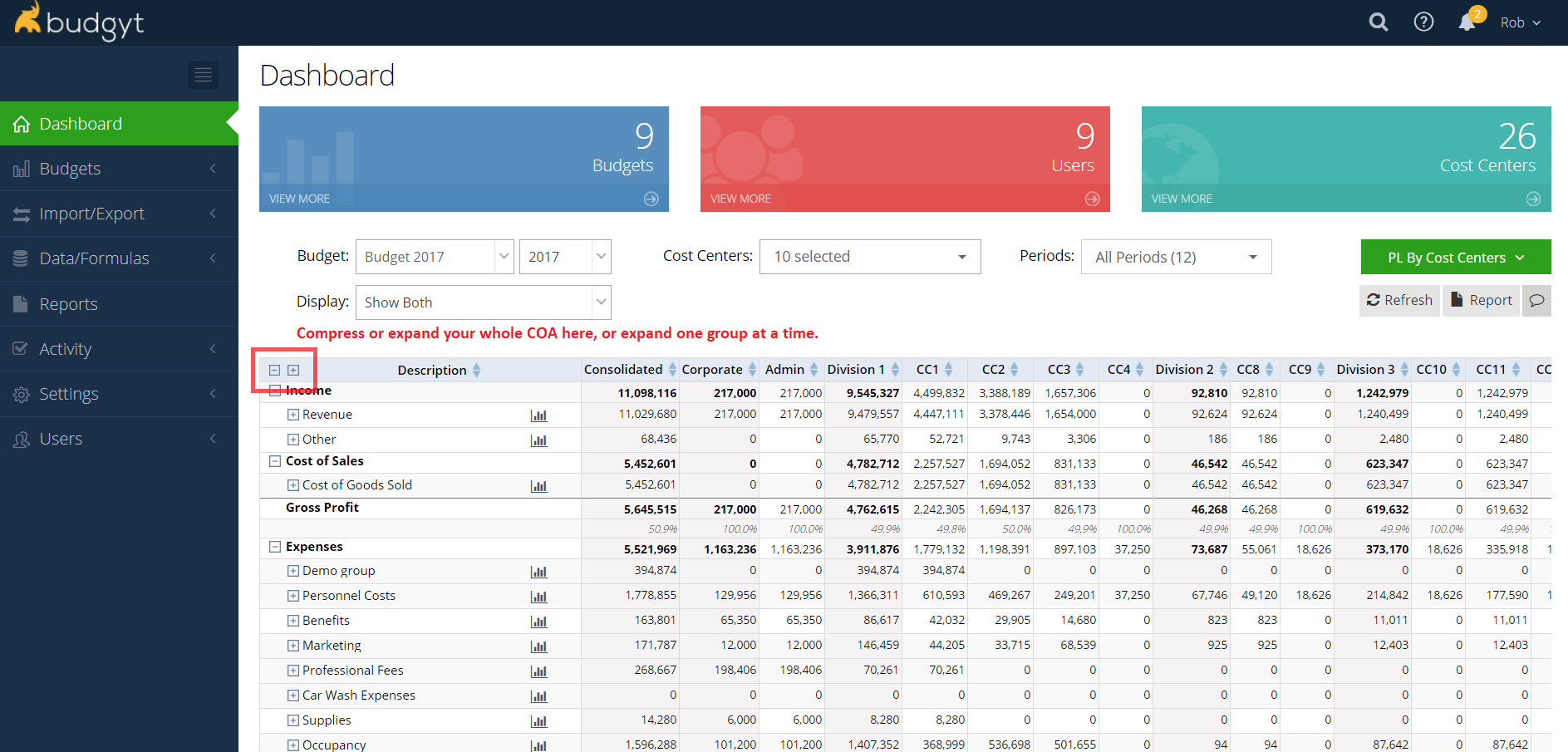 You may also set the display to default to be either fully expanded to the category level, or fully compressed to the header level by going to Settings > Preferences and checking/unchecking the Expand Dashboard Categories option.