Clean up your budgets by assigning only relevant categories/accounts to each department
When you add a new Category, or a new Department, you have the ability to determine which Departments the Category appears in, or which Categories you would like in your new Department. Current Categories and Departments may also be edited in this way.
Go to Settings > Manage Categories or Manage Department and either Add New, or click the edit tool for the item you wish to change. There is a drop down menu for either Categories or Cost Centers where you can choose what you need.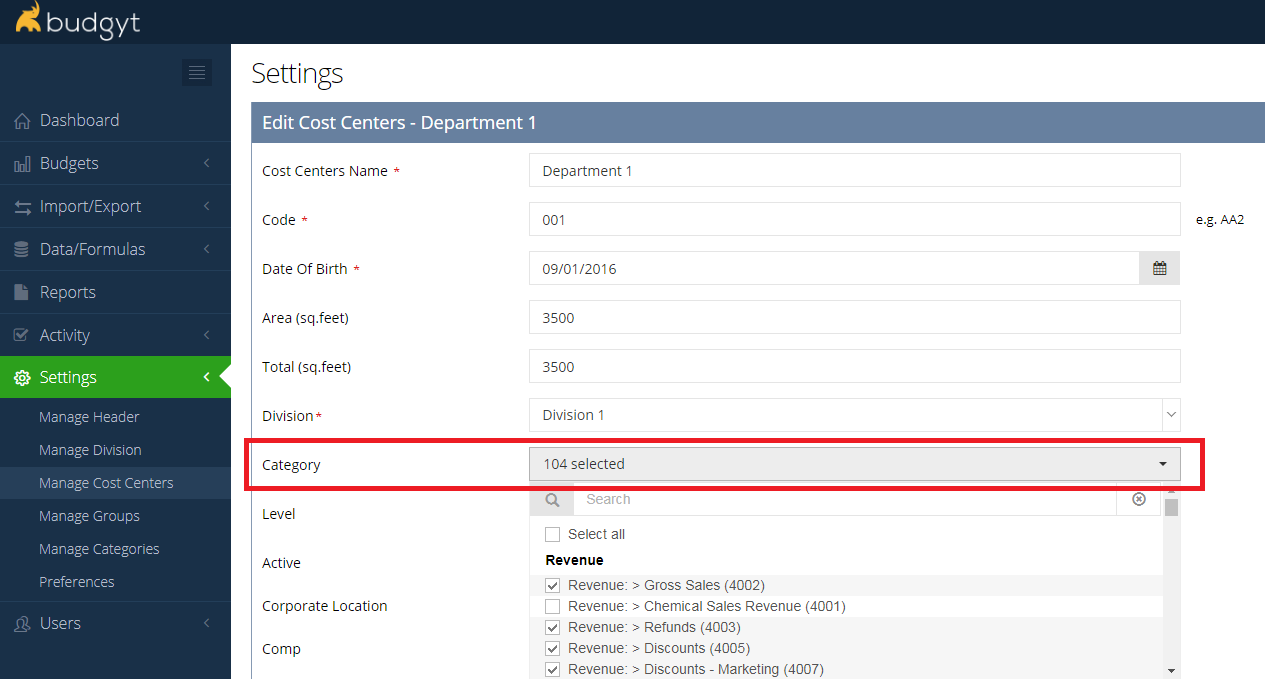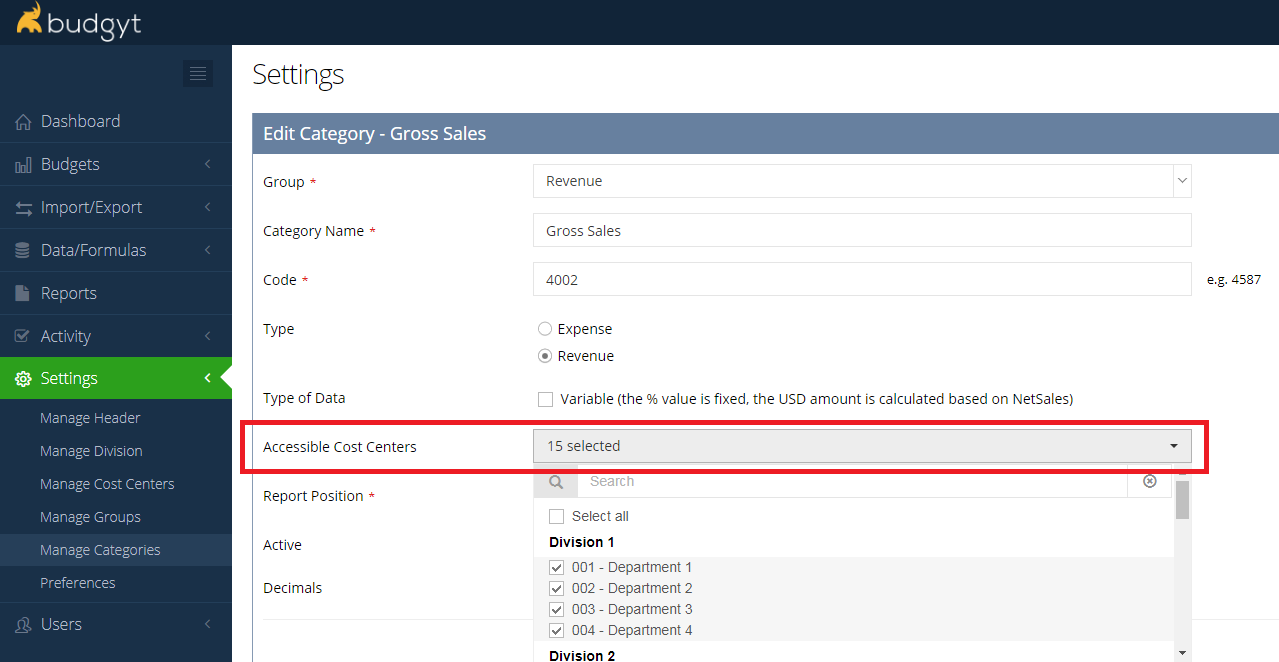 There are also several buttons at the bottom of the Manage Categories screen that allow you to assign/unassign multiple categories from multiple departments at the same time.

You will need to check the box to the left of each category you need to work on, then select Assign or Unassign, and choose the Departments to which you wish to add or remove those categories.
Smart Unassign will look through every budget, actuals, or forecast that you have created, look for categories that have never been used by a department, and unassign those categories. This takes 2 clicks, and if you decide in the future that you need a category in a department, you can just assign it again using one of the methods described above.