How do I move an employee's payroll from one department to another?
You can choose to spread an employee's payroll between multiple departments by month.
To move an employee's payroll, the first step is to make sure that you have set them up to work in the department you wish to move them to. To do this, go to Employees > Manage Employees, and hit the Edit Tool (pencil icon) on the right of the employee in question. Then from the Department dropdown, choose all the departments that they will work in, see below: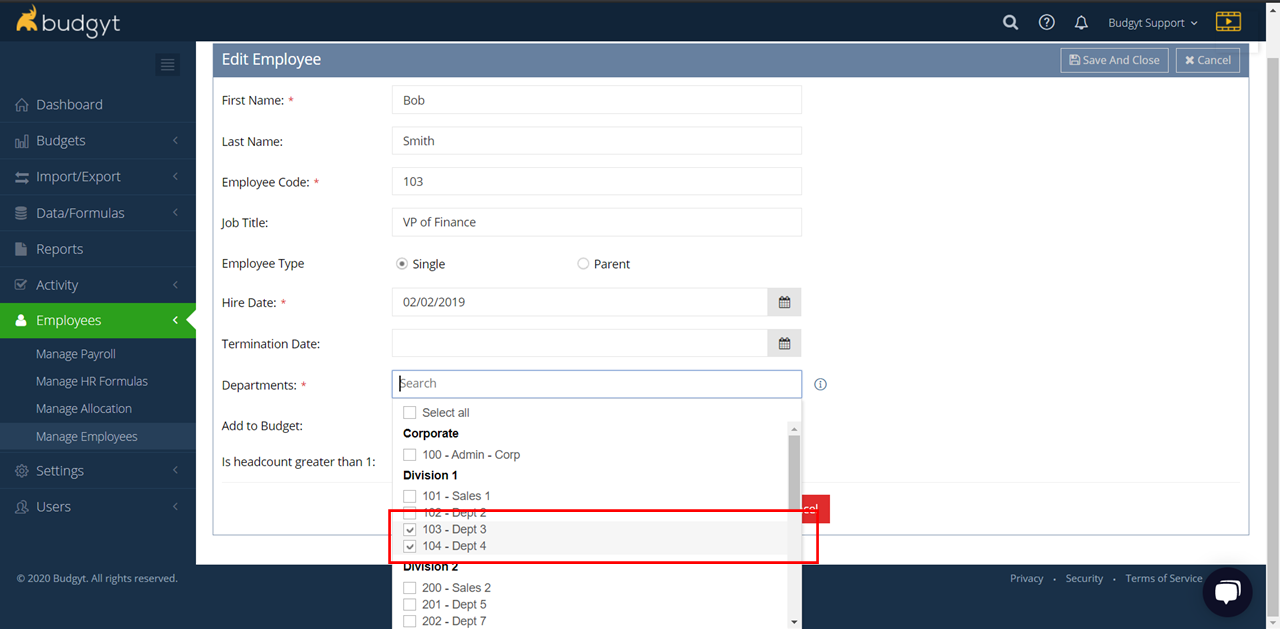 Now go to Employees > Manage Payroll, hit the Edit Tool again to see their payroll details, and enter the appropriate percentages in the % Allocation grid. You'll need to check the box on the left of the department name to be able to enter data.
In the example below we are moving an employee from one department to another with a transition period where their time is split evenly between the two