There are two ways to run a report - from the Reports section, and directly from the Dashboard.
In the Reports section, click the Generate New button, then choose the report type from the menu at the top left of the form. There are two options for comparison reports - Comparison YTD, or Scenario Comp Quarterly. If you choose YTD, you will see the form shown below: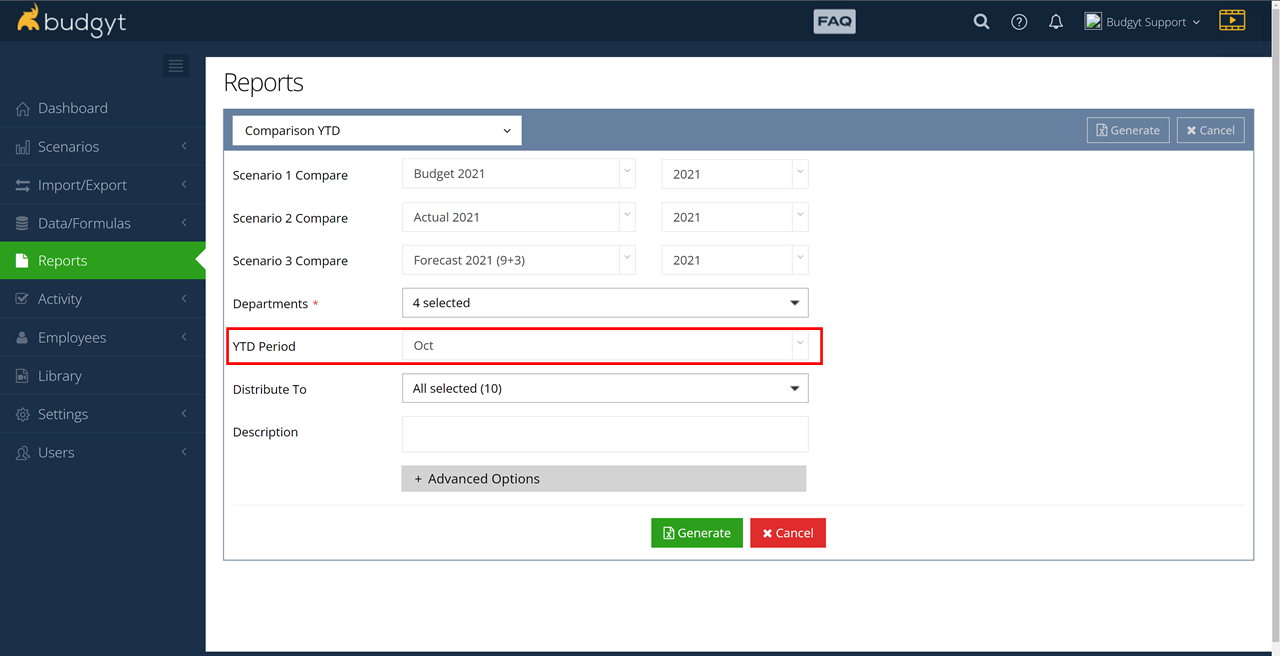 Here you will choose the 2 or 3 sets of data that you wish to compare, select the departments, then choose the YTD Period. This determines which month the comparison will run to. In this case we chose October, so the report will display a comparison for October, and for the Year to Date including October.
You may also distribute to other users, if you do this they will each receive a different version of the report according to their individual User Permissions.
To run a report from the Dashboard, simply go to one of the Budget Comp dashboards by selecting from the green dropdown, choose the appropriate departments, periods, budgets etc, then hit the Export button, and choose the second option: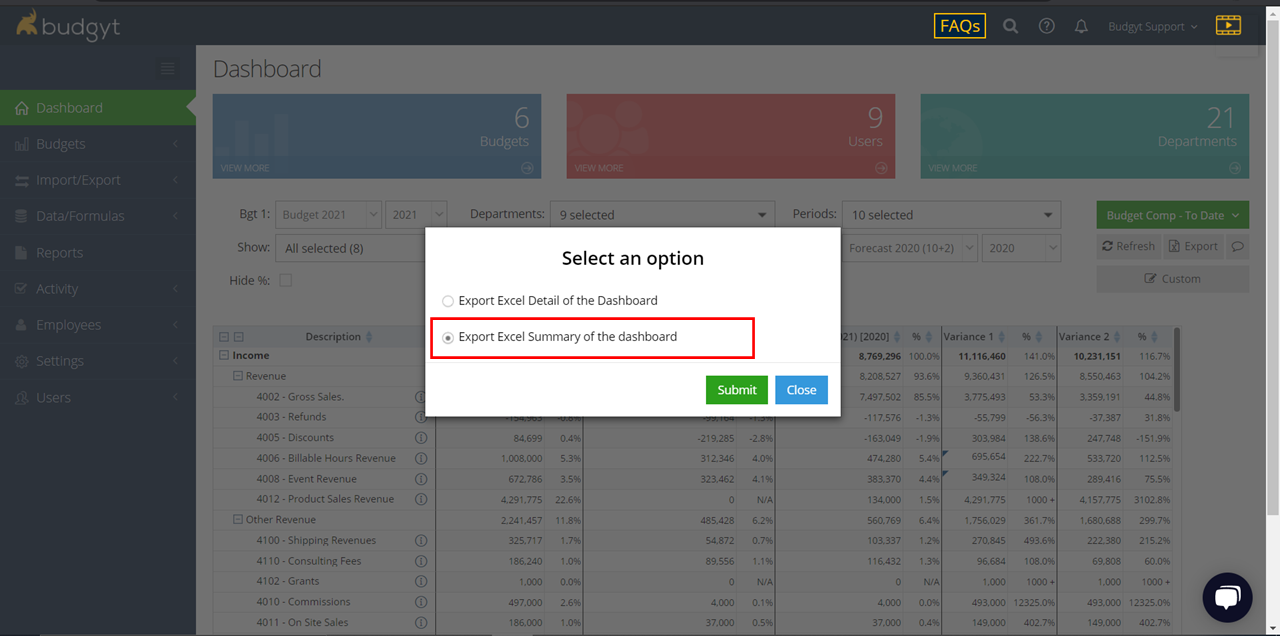 This will send the dashboard view directly to Excel.