How do I send comments before approving changes?
There are a couple of ways to send comments back to people requesting Approvals before you approve them.
From the Data Sheet - if you see an approval request appear on the Bell icon at the top right of your screen, you can click on the request and be taken directly to the Data Sheet for that item. Here you'll see an i symbol at the right of the description field. Clicking on this will display a window with the details of the request, and a field in which you may enter comments. Hit Save Comments, and your message will be sent back to the requester without approving or rejecting it.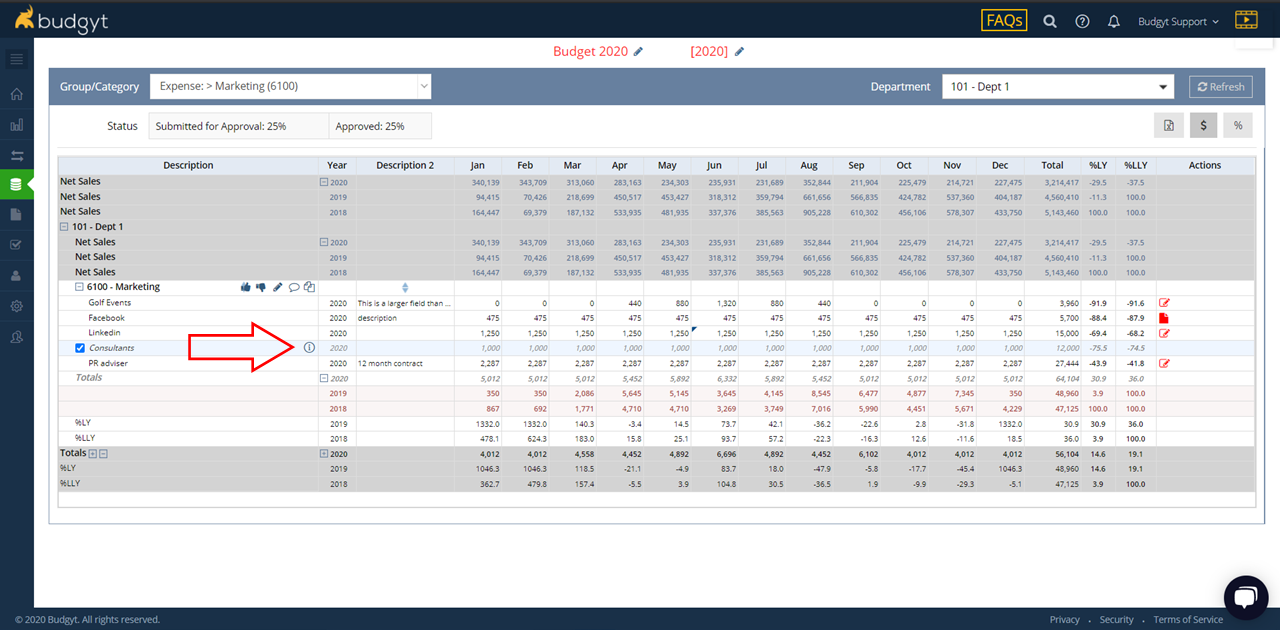 From your Approval Log - If you go to Activity > Approvals, you will see a list of approval requests, with a status column showing whether they are Approved, Rejected, or Pending. Also, on the right is a + sign. Click this to see the detail and enter comments as you would on the Data Sheet.