I can only see Divisions on the Dashboard
You may not see your complete structural hierarchy on the Dashboard, here's why.
If you're only able to see the Entity, Division, or Department columns on the P+L by Department dashboard, it may be that you don't have them all selected in the Display menu on the left side below the Budget menu. Here you can choose from 3 or 4 options (depending on whether you have Entities turned on):
Departments Only
Division Only
Entity Only
Show All
See the screenshot below...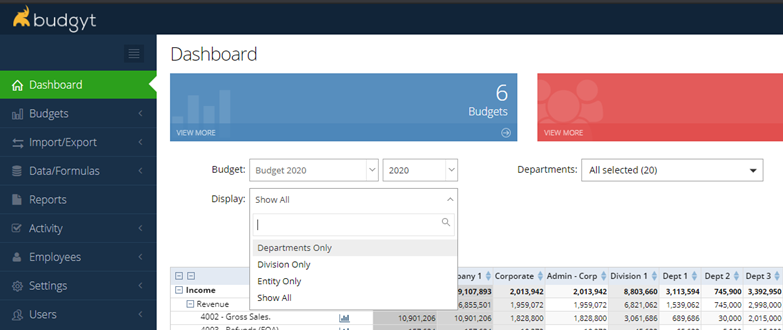 Show all will display your complete hierarchy, with Departments rolling up to Divisions, rolling up to Entities (you may have different names for these)
As the names suggest, choosing any of the other options will just show those columns.