I can't edit my categories or departments, I'm being told to login to Quickbooks, but I don't use Quickbooks.
You may have accidentally switched on the Quickbooks API link in Preferences.
Budgyt has a direct link to Quickbooks Online for importing data and mapping the COA and departments. If you use Quickbooks Desktop/Enterprise, or another accounting software, then switching on the link will make it impossible to edit some of your settings.
You will see a message like that below in the blue bar: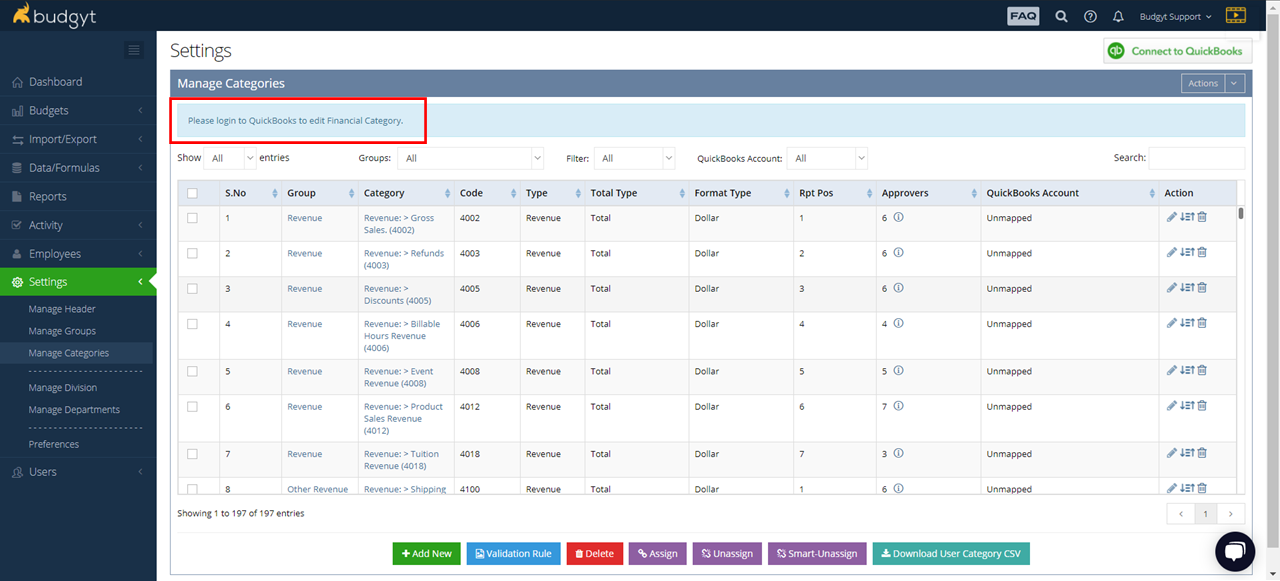 To switch off the QBO API, go to Settings > Preferences and scroll down until you see the Quickbooks API Link, and uncheck the box: