Update your formula or investigate the inputs to track down the problem.
Try going back into the formula edit screen, and hit the Update button . This should recalculate the formula.
If this doesn't work, check each of the source categories to make sure they are providing the data you are expecting. You can do this from the Data Sheet by checking each source category itself, or from the Target Category on the Data Sheet by clicking the Input icon, which will display a pop up with all the source categories to the formula.

In this case the formula has 2 input categories, each with 3 sub categories, and the formula works on the sub category level From this view of the inputs, you should be able to ascertain whether the problem is with your formula, or with one of the inputs.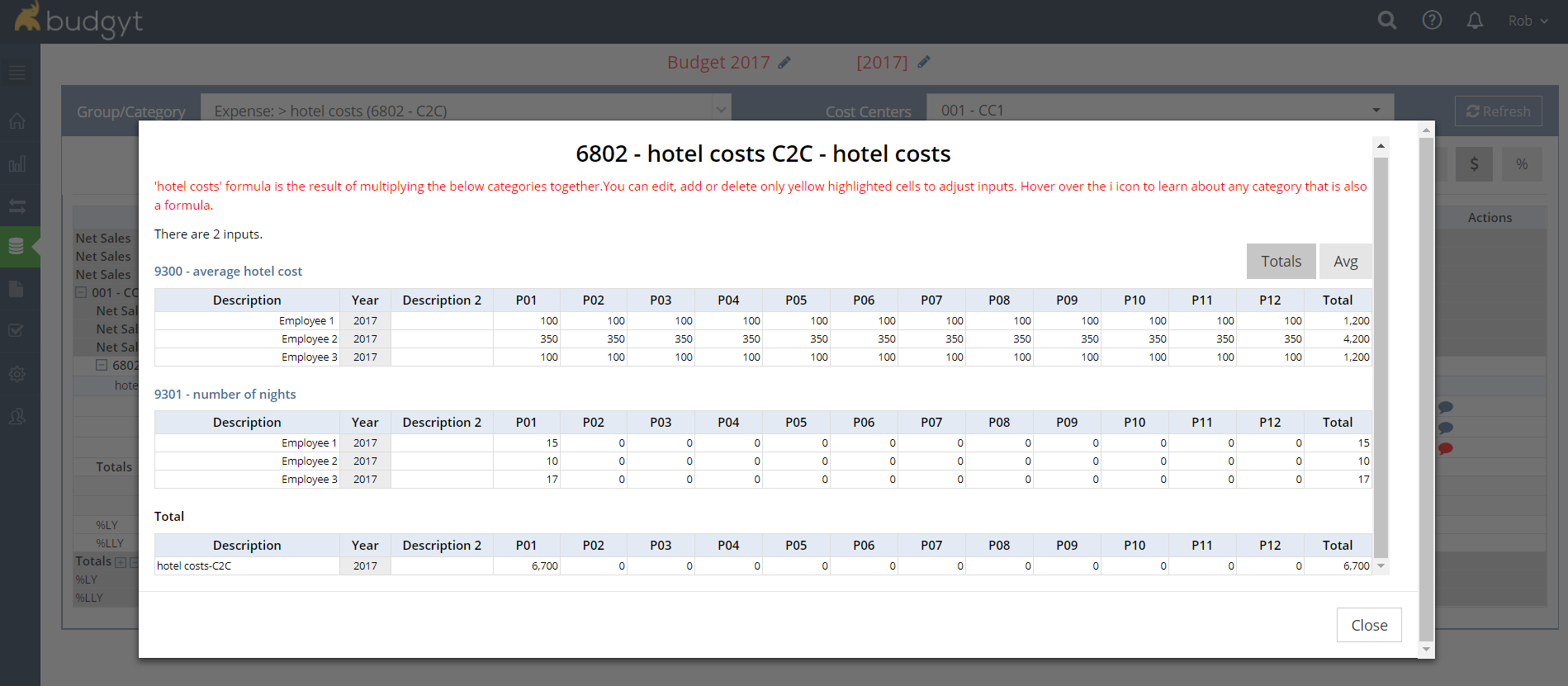 Alternatively, you may find that the input categories may not be assigned to all the departments where you are looking for a result. This will be apparent in the screen shot above if you just see the name of the category, but no data.
To assign a category to a department(s), go to Settings > Manage Categories, find the appropriate category/account by scrolling down or using the Search box at the top right, click the edit tool on the right, and in the Accessible Department menu, choose the departments required.
This operation may also be performed from Settings > Manage Departments, where you may choose the categories that you need to be assigned to a particular department.