Enter the basic details for your current and future employees.
The Manage Employees section of the Employee Module is where you will input the basic details of each employee - Name, Code, Hire Date and Termination Date, and which Departments they work in. As you can see below, you can have employees that work in multiple departments.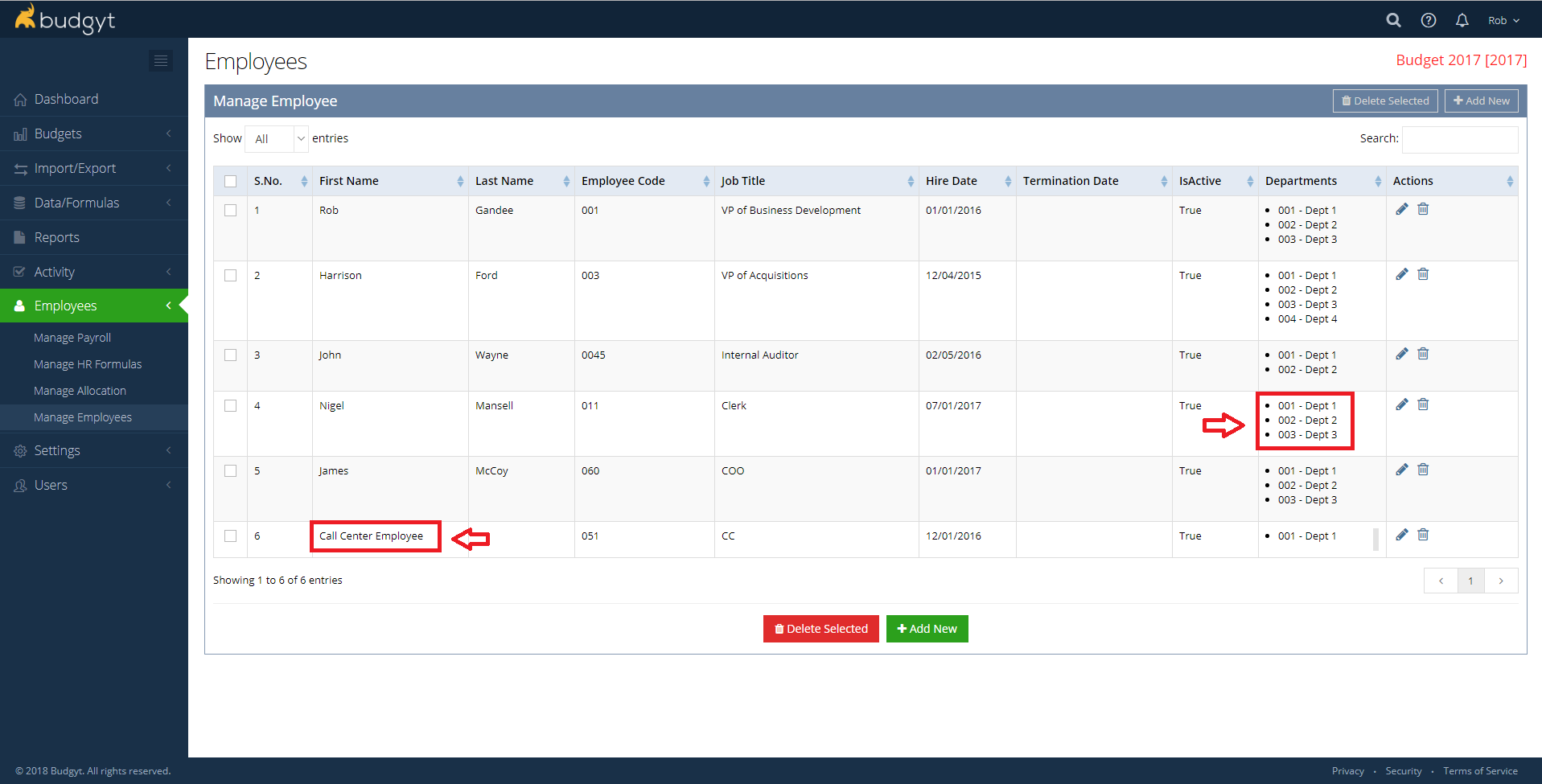 It is also possible to enter an Employee as a group of employees. For instance, in the example above, we have a class of employees that work in a Call Center, and will all be paid the same salary. In Manage Payroll, we shall see how to work out the compensation details for a group.
To add a new employee, simply click Add Employee, and fill out the form. Don't forget to check the Add to Budget box otherwise you won't be able to set the payroll for that employee. This box can be useful when building What/If scenarios. Unchecking it will remove an employee's payroll from the budget, but will not change their compensation details, so you'll be able to add them back in when needed.
If you are creating a group of employees you'll need to check the Headcount is Greater than 1 box.
If adding numerous employees at one time, it is possible to import them via Excel file by going to Import/Export > Manual and selecting the Employee Payroll Import.