If all of the fields on your dashboard are showing zeros, there could be a couple of explanations.
You have selected an empty budget.
You have selected an empty year within a budget.
We can build a separate budget for each year, or we can build one budget and populate numerous years within that budget. Different users prefer to build their budgets in different ways.
To change the budget or the year, select from the 2 drop down menus on the Dashboard.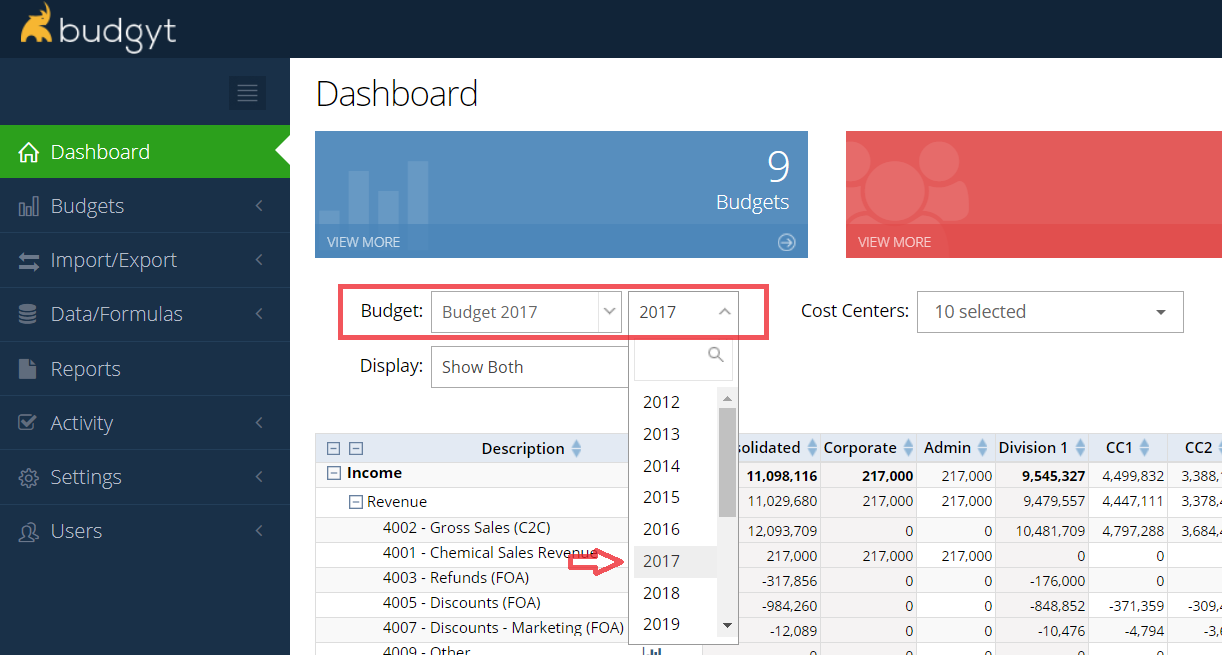 If it still appears as if there is no data in a budget where you expect to see data, check the Activity log (Activity > Audits) to see if anyone has copied data into that budget. It's possible that they may have overwritten the data.
If this seems to be the case, contact support@budgyt.com. We store 15 days of backups, so we'll be able to restore your data to midnight EST the day before the data was erased.