The Comment Log
How to find and reply to comments.
In Budgyt there are various ways to send comments to other users, on the PL by Departments dashboard, on Variances on the Comparison dashboards, and on specific data points on the Data Sheet.
There is a log of these comments kept under Activity > Comments, which may be filtered at each level of your chart of accounts: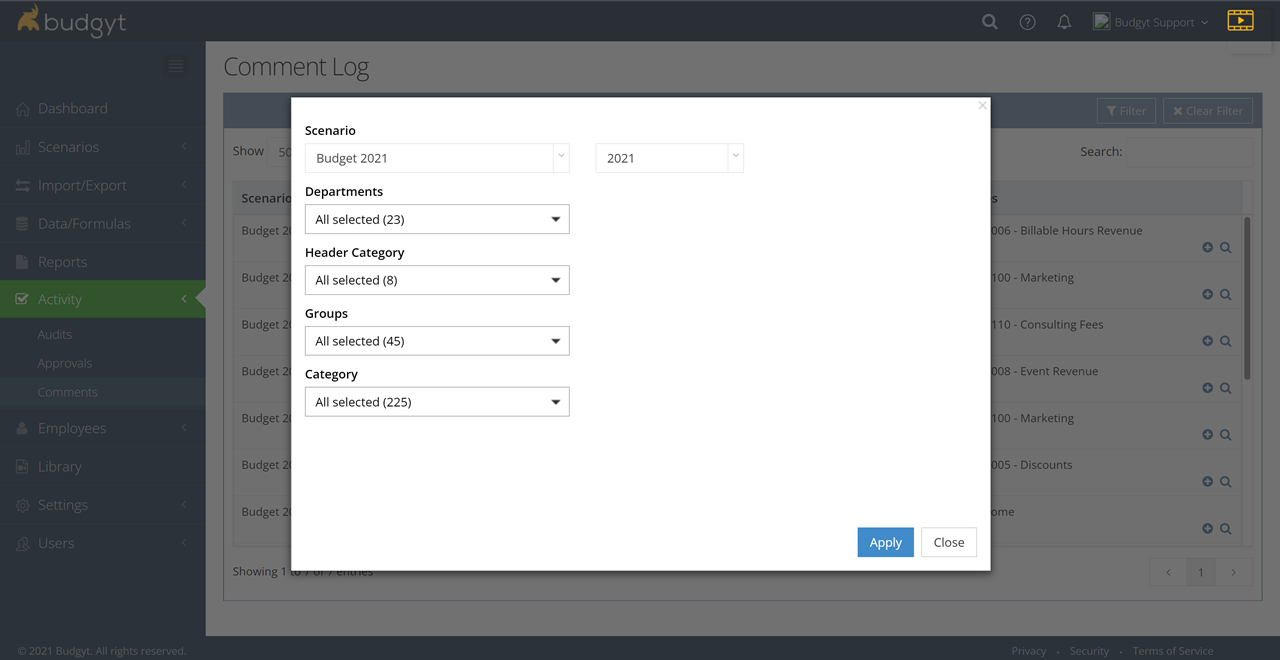 And the detail of each comment may be viewed by clicking the + sign at the right of each one. The magnifying glass will take you to the comment thread so you can reply.